Claire Gardent – 2022 ACL Fellow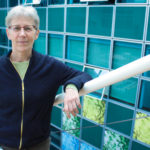 Congratulations to Claire Gardent, CNRS researcher in the Synalp team, who has been selected as 2022 ACL Fellow!
The ACL (Association for Computational Linguistics) has selected the researcher for significant contributions to linguistically informed computational models for natural language generation, and the curation of NLG benchmarking and evaluation resources.
The Fellows program recognizes ACL members whose contributions to the field have been most extraordinary in terms of scientific and technical excellence, service to the association and the community and/or educational or outreach activities with broader impact.
More information on the ACL website.
Discover Claire Gardent's research in this video shot on the occasion of her CNRS silver medal: