Information about Covid-19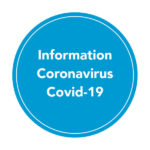 Date of creation: 2020/03/18 – Update: 2020/03/26
>>> The travel certificate, compulsory for every outing, has changed: download it here

 Information in French
We make sure to maintain the link between all of us in order to prevent any isolated situation. We invite you to keep in touch regularly with your colleagues and loved ones.
We ask all our agents to follow the instructions and procedures implemented by their employers.
Information of CNRS / Inria / Université de Lorraine
Information about our administrative service (SGL)
All missions are now prohibited. Please inform us of any mission already booked that should be cancelled.
Orders should only be reserved for cases of extreme utility.
For researchers and students in international mobility
It is strongly recommended that students and researchers still in a situation of international mobility return to France as long as commercial means of transport are still available. More information on Factuel
Teleworking
Université de Lorraine
BIATSS staff can ask for a "mission" (in the working time management software) with a comment "remote work". Otherwise, the administrative staff can ask for a "various day-credit absences" for the working week.
CNRS
Staff members must send a telework request by e-mail to the Loria management, specifying whether they have the equipment for teleworking.
Inria
Useful tools for remote working
Université de Lorraine tools
CNRS tools
More information about using Renater on Infodoc (to access it, an Inria VPN connection is required)
The CNRS will make available two more communication tools for the staff of his laboratories: Tixeo and Citadel:

Tixeo:
– video/audio conferences with document sharing (ANSSI certified)
– Windows/Mac/Linux, Android/iOD compatible
– can be used between people from CNRS laboratories and external laboratories
– in order not to reach the limits of simultaneous connections, please do not stay permanently connected but activate the tool only when you need it.
Citadel:
– audio conferencing and instant messaging (WhatsApp type)
– Windows/Mac, Android/iODu compatible
– can only be used between persons present in CNRS laboratories (referenced in the Réséda Personnel application)

Easy to use, these services will be available from your workstation and smartphone over the weekend or early next week. An email will be sent to you as soon as it is set up.
Inria tools
Since videoconferencing sites are quickly saturated, especially by distance learning courses, we invite you to opt for audio-conferencing as much as possible.
General information
Resources to better live containment
The Centre Pierre Janet of the Université de Lorraine puts two resources online for free use: a thematic toolbox and remote psychological support. Click here for more information
Sports
Culture :
We ask you to respect the rules of containment. Do not go out for any reason other than the following:
Travel between home and the place of work, when it is essential for the exercise of activities that cannot be organised in the form of teleworking or business travel that cannot be postponed.
Travel to make purchases of supplies necessary for the professional activity and purchases of basic necessities in establishments whose activities remain authorised (list on government.fr).
Consultations and care that cannot be provided at a distance and cannot be postponed; consultations and care for patients with long-term illnesses.
Travel for compelling family reasons, for assistance to vulnerable persons or childcare.
Short journeys, within the limit of one hour per day and within a maximum radius of one kilometre around the home, related either to the individual physical activity of persons, excluding any collective sporting activities and any proximity to other persons, or to walking with only the persons grouped together in the same home, or to the needs of pets.
Judicial or administrative summons.
Participation in missions of general interest at the request of the administrative authority.
The travel certificate, compulsory for all outings, is available via this link
If you do not have a printer, you can write it down on free paper.