Cybersecurity: a Franco-German collaboration project on European autonomy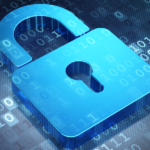 A cybersecurity partnership agreement will be signed on January 20th 2020 at the CISPA computer security research centre in Saarbrücken.
The aim of this agreement signed by CISPA (Helmholtz Center for Information Security) and the Université de Lorraine is to strengthen cybersecurity research collaboration projects and also to develop technology transfer and innovation initiatives between France and Germany. This joint effort is based on the scientific excellence of two renowned European research structures namely CISPA and Loria, the Lorraine Laboratory for Research in Computer Science and its Applications and represents a founding stone in the edifice of digital sovereignty within Europe.
This collaboration agreement will be signed by Michael Backes, founding director of CISPA and Pierre Mutzenhardt, President of the Université de Lorraine, in the presence of representatives from the CNRS and Inria Nancy – Great East Region along with representatives from the political institutions of the Saarland and the Great East Region. The two laboratories have a long history of successful cooperation over a period of more than 25 years as is shown by the high number of joint publications and projects set up notably at the Loria and through the IMPACT Digitrust project of the Lorraine University of Excellence I-Site  which focuses on citizens' trust in the digital sphere.
This agreement will help provide €1 million of funding for theses and post-doctorants with the aim of training new researchers on major cybersecurity issues, particularly Europe's digital sovereignty, and the reliable security of digital technologies for critical sectors. There will be particular emphasis on the work of young researchers through mentoring to provide them with the opportunity to develop their scientific interests early in their careers. They will be mentored by French and German researchers to form two-person teams working on all the research themes – Big Data, personal data protection, network security, etc. It will also encourage research into breakthrough innovations for digital autonomy. The main themes involved include citizens' self-determination in the use of their data, European Internet and cryptography standards, the in-depth evaluation of operating systems designed in Europe, protection of privacy, security guarantees in automated artificial intelligence processes and, finally, network security in industry 4.0 autonomous systems. CISPA is a major national research centre in Germany which works on cybersecurity challenges. This project is directed by Professor Michael Backes who was awarded an honorary doctorate at the Université de Lorraine in 2018 and Professor Antoine Joux, a cryptographer and former Chief Armament Engineer. In France, the Loria (CNRS, Inria and the Université de Lorraine) carries out security research particularly into cryptography, protocol security and virology while also actively promoting technology transfer. Jean-Yves Marion, professor and the director of Loria, and Marine Miner, professor, are coordinating the teams involved in this collaboration project.
This article was published on 09/01/2020 in- factuel.univ-lorraine.fr.