A funding for the start-up company Antsway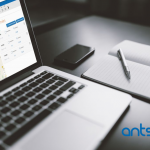 The start up company Antsway from the Loria computing laboratory (CNRS, Inria and the University of Lorraine) is based on the Artem campus in Nancy and has just obtained a first round of investment. This funding came from IT-Translation, an investment body and co-founder of digital start-up companies from the research sphere, and from Fira Nord Est managed by Finovam Gestion. This investment will enable Antsway to fund the product launch of its software.
After four years of research within the Loria's Optimist team, the company is today made up of 7 people. It has developed a unique software solution called AntsRoute™ which is dedicated to intervention and logistics professionals whose aim is to optimize their journeys and delivery rounds, effectively manage and control the use of their fleets of vehicles and, if applicable, integrate non-polluting vehicles.
An ecological approach and operational performance
AntsRoute is a solution for the optimization and management of journeys and delivery rounds integrating the demands and objectives of vehicle fleet management. It enables a 20% reduction in journey mileage and savings of up to 35% in the usage costs of the associated vehicle fleet. The software also helps make the use of electric vehicles a profitable option. AntsRoute thus combines an ecological approach with operational excellence.
"This investment immediately created enthusiasm internally. Antsway provides companies with an effective solution for ecological transition at a time when there is alternating traffic in French cities and bonuses on offer for individuals buying electric cars" added Benoît Georis, a Venture Partner for IT-Translation.
Research-wise, there are multiple objectives. Firstly, Antsway aims to provide professionals with a software programme capable of exhaustively analyzing the journey environment including analysis of the number of stops and restarts, road quality, outdoor temperatures, etc. To achieve this, OPTIMIST uses a complex algorithmic system which takes all factors affecting professionals' trips into account. As well as reducing costs, the aim is to make transport professionals more autonomous thanks to Antsway's enhanced itinerary / vehicle ratio.
Adaptable software for both small and major companies
"After several years of software tests with many major companies like La Poste (French Postal Service) or ERDF, we are proud to be able to launch the large-scale commercialization of our software AntsRoute (www.antsroute.com). As our software is adaptable and modular, it is suitable for both major companies who already have management tools and want to improve their performance levels and for small and medium-sized companies looking for management and journey monitoring tools " adds Marc Grojean, the general manager of Antsway.
The possibility for users to construct their own journeys and delivery rounds, manage these in real time and also to control the ecosystem notably helped Antsway win the national ERDF competition and the "1, 2, 3 GO" competition organized by the Great East Region in 2016.
For more information see: http://www.antsway.com / http://www.antsroute.com / http://it-translation.fr/