A new generation collaborative platform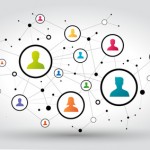 In the framework of the French Investissements d'Avenir (Investments For The Future) programme, the French government is supporting the OpenPaas::NG project with 10.7M€ of funding. This project, also funded by Bpifrance and led by Linagora, is run in partnership with the Coast team for the research segment, its aim being to provide a complete new generation virtual office solution for companies and public administration offices.

An innovative open source solution for collaborative work
OpenPaas::NG is a four-year R&D programme led by a consortium of three innovative SMEs (Linagora, XWiki and Nexedi) and two public sector laboratories (the Laboratoire d'Informatique de l'Ecole Polytechnique and LORIA, the Lorraine Research Laboratory in Computer Science and its Applications). This platform is deployable in the "Cloud" and allies the usual integrated communication tools (email, scheduling, contacts, etc.) with an intelligent company social network, real-time collaborative editing services and other functions such as automatic summaries for virtual meetings. OpenPaas::NG is intended to be a long-term independent French solution in a field dominated mainly by American companies like Microsoft, Google or Amazon.
Sharing and modifying data securely
All collaborative projects require participants to share and above all simultaneously modify documents with those modifications available for everyone in real-time. The Loria's Coast team works on replication algorithms which guarantee that all modifications made by all participants are taken into account and respected. It has developed different sorts of algorithms capable of functioning with a large number of users working simultaneously on very large documents. These algorithms can be used to deploy collaborative editing tools according to different topologies and particularly on a peer-to-peer network thus enabling classical centralized solutions to be bypassed: "We use the resources of machines at our disposal and make the most of the network without information being shared with people who are not supposed to be involved. It is possible to collaborate without depending on a centralized service like Dropbox or Google Drive" explains François Charoy, the team leader. Indeed, the government chose to back the OpenPaas::NG project because it offers guaranteed confidentiality even when using Cloud resources. With funding of over 1M€ for the research sector, the Coast team will be focusing its work on confidentiality and trust given the specific constraints of large-scale collaboration projects involving multiple organizations. 15 years ago many doubted the usefulness of real-time collaborative editing but its widespread use today has led to the creation of this ambitious programme.
OpenPaas::NG was presented by Bpifrance in the framework of a Programme Structurant des Pôles de Competitivité (PSPC, Competitiveness Cluster Structuring Programme) which aims to strengthen the position of French companies in growth markets by building long-term collaborative relations between industry, service providers and research institutions. This led to the project being approved by the Cap Digital competitiveness cluster and awarded funding from the French Directorate-General for Enterprise and Industry.